Hey mate,
If you have been searching for the lectures of Neville Goddard, Neville Goddard mp3 audios, and lessons to help you use them – you have found the right place.
Here you will find a wide assortment of Neville Goddard pdf and online lectures, as well as Neville Goddard audio lectures.  We give away 2 free Neville Goddard audios on average each month, and we write 3 to 5 articles a week – to help you use the methods of Neville's much more effectively.
You can download 221 of Neville's hard to find pdf lectures – just register using the box on the right.   As long as you choose, you can also read the helpful articles, quotes and lessons we share by email each week – that help the members of our community grow in consciousness together, which has been one of our most exciting projects so far."
Once you enter your email on the right, you can download the entire 221 Neville Goddard collection in one zip file – at no charge.  This will save you considerable time so that you won't have to search the entire internet, and you will have quite an impressive collection of Neville's material to read, share and enjoy.
Why do we do this?  As you explore the Neville Goddard teachings, and our Simplified Lesson series, you will experience great changes in your life.  You will discover what you really are, and what you are truly capable of.  These lessons we share have helped us experience amazing changes in our lives and we want you to experience the opportunity to have the same kinds of changes.
The power of the mind, the human imagination is just beginning to be recognized in the world, and we choose to share all that we can – to help others lean Neville's teachings and methods – because they work.   The message was simple, "We manifest what we hold in mind, and the lessons help us reawaken to the fact that through consciousness and imagination, we are one with God."Click here for more.
It is our intention to distribute Neville Goddard's lectures, in a very easy to download and use form. The current edition of the Free Neville archive has 221 lectures and talks in PDF form, placed for your convenience in one downloadable zip file.
Enjoy the 3 to 5 Free Neville Goddard lessons and quotes each week on our mailing list. It's a great way to remember the teachings, and to as a group study and share the same material and be on the same wavelength. Thank you for becoming part of our community.
Mr Twenty Twenty and Victoria
Melbourne, Australia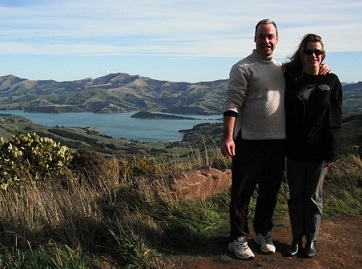 Who is Neville Goddard? Neville Goddard is the man who inspired Wayne Dyer to give his talks on The Wish Fulfilled. Neville taught that what you hold in mind, manifests in your life, starting in the mid 1900′s. Neville shared mystical insights from his personal experience, and taught for many years Biblical studies and insights – as to why The Law works, and how to use it to transform your life and help others in the world. We continue to freely share here. Enjoy our site and feel free to join our community and help us transform the thinking of mankind.
TESTIMONIALS:
"Greetings Mr. Twenty Twenty! I read, and re-read, Neville's lesson (and your comments) on creating an obituary for your old self. The first few times I read it, I recoiled at the idea of burying myself but as I relaxed into it, I began to embrace it. Following is the result:  We gather today to release and bury the old Glenna.  In her passing she leaves behind a world of lack, insecurity and benign hope. Through ignorance of the Truth, she created a series of unfulfilling relationships, accrued debt and felt apologetic when she achieved her goals. She viewed herself as a passive observer, reacting to people and events to avoid rejection and disapproval. The old Glenna was a people pleaser. - In her place, the new Glenna has emerged. She has learned to focus on loving herself first. She has learned to show the same compassion and forgiveness to herself she so readily gave to others. The new Glenna is now free to embrace her personal power through confidently expressing her creativity, intelligence, passion, beauty, knowledge and leadership.  Welcome to your new world of expanding prosperity, increasing health and profound love Glenna. Welcome to the circle of success!  - - Thank you dearly for your insights and for your commitment to making a difference! I have forwarded your website link to a few friends who are now also benefiting from your wisdom. Blessings to you and Victoria!  – Glenna – USA
"I just want to express my gratitude for finding your site and for finally funded like minded people. I grew up in the Christian church…and over time discovered that in being created in the image of God, I , also, had the power to create. manifestation became very evident and frequent in my life, yet soon after multiple times of being able to proclaim them from the stage at church as my praise items, the church quickly became jealous and no longer permitted me to proclaim the good things manifesting in y life….after a couple of years, I was asked to leave the church, and even some people told me I was disobedient in my proclamations, they would state that it was the pastors job to rule the stage not mine…..yet that was not my intent..I only wanted people to have faith for their own lives to see something happen. I am thankful for discovering Neville's books and furthermore, your site…It has been a joy to finally be Abe to understand what has been happening and back it with scripture to my level of understanding. I understand the importance of being in secret about it.because a lot of my church family thinks my understanding of the word is "deluded"…but I walk in manifestation often. I have manifested money, a car, a holiday trailer, trips all over the world….and even some of it. without money, without cost" Ike the bible says…. I look forward to reading more articles more letters. Be blessed, believe, and be who you were always intended to be..not missing the mark for the prize. Sincerely, CN – Canada.
I've been struggling for quite some time to cross the very close finish-line with a couple of issues that are BIG but that are dependent on the decisions of other people i.e. the action I can take to reach the happy ending is limited.  Consequently, I hang out for your emails for that little reminder to remember to remember and for that little positive boost.  I absolutely love your distilled wisdom and the very positive impact you words and ideas have on me.

Apart from the above flattery (and thank you) I really wanted you to know that at least one critic (me) thinks that you've absolutely excelled yourself today.  Both pieces are brilliant - click here.  And,  I'm not in the habit of reaching out into cyberspace like this but great work must be acknowledged.  I hope you and your world are prospering in all ways. - Tom
I want to thank you for all that you do to share the teaching of Neville Goddard.   I am a classical musician, and my work is to help emerging classical artists with their careers through advisement, competitions, teaching, and summer festivals.  Unfortunately the world of classical music as a profession is a rather negative one, as we hear that "classical music is dead", "you will never make a living", etc.  I have been fortunate enough to be part of New Thought for many years.  You describe the teaching of Neville in a clear and concise way, and I believe that the way you present imagination is truly inspiring.  When I give classes and lectures to young musicians, I try to give them the message that it is all possible, and I will recommend your website whenever possible.  Again thank you for the insights you have given me.  Warm regards,  Cosmo Buono  http://www.alexanderbuonointl.com/